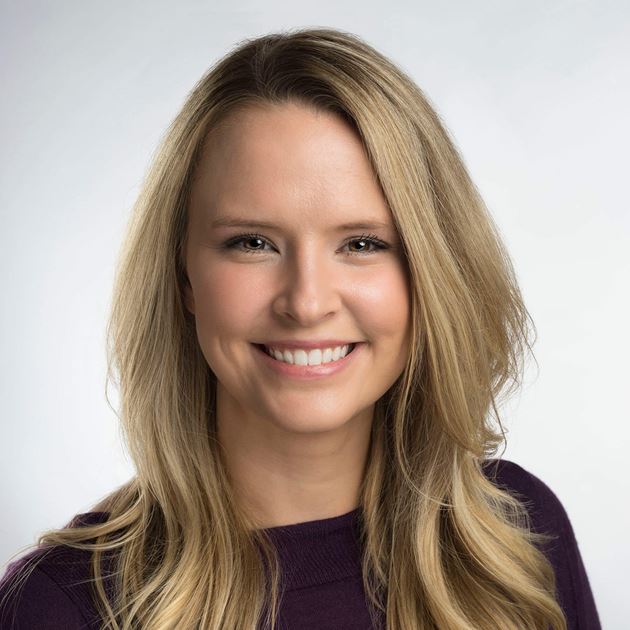 Scottsdale, AZ dentist Whitney Sebree, DMD grew up in a small farming community in southern Indiana where she first realized her desire and passion to help others with their dental needs. After graduating in the top 10 of her class, Dr. Sebree made the cross-country move to Phoenix, AZ for a very promising and exciting to start to her dental career at Team GOREgeous. She loves her role as a Dentist at Team GOREgeous, and is very excited to be a part of such a caring, professional, fun, and collaborative team. Her zeal and enthusiasm for providing the highest level of patient-based dental care is her top priority, especially for those patients who experience anxiety and stress while at the dentist. She feels personally responsible to ensure each and every patient walks away feeling like they're being treated with the utmost respect and care they deserve.
Dr. Sebree is currently a member of the American Dental Association, the Arizona Dental Association, the American Academy of Cosmetic Dentistry, and the Central Arizona Dental Society. She is also certified and actively providing Invisalign to qualifying patients.
Dr. Sebree began her college education by earning a BA in Behavioral Neuroscience Psychology at Purdue Univeristy. After completing her Master's Degree in Biology from Purdue, Dr. Sebree was accepted into the highly competitive program at Midwestern University College of Dental Medicine. Her Doctor of Dental Medicine Degree was completed in May of 2016. During this time, she was hand-selected and inducted as a member of the highly coveted National Dental Honors Society, Omicron Kappa Upsilon. Dr. Sebree also maintained her rank throughout dental school, staying within the top 10 of the graduating class while involved in several extracurricular activities and dental clubs.
Dr. Sebree finds great joy in giving back to the community by participating in programs such as Veterans Stand Down, Cure Network, and Mission of Mercy.
When Dr. Sebree is not in the office, she enjoys being outside. She likes hiking, mountain biking, and having quality time with her husband, Steve, and their dog, Ace.